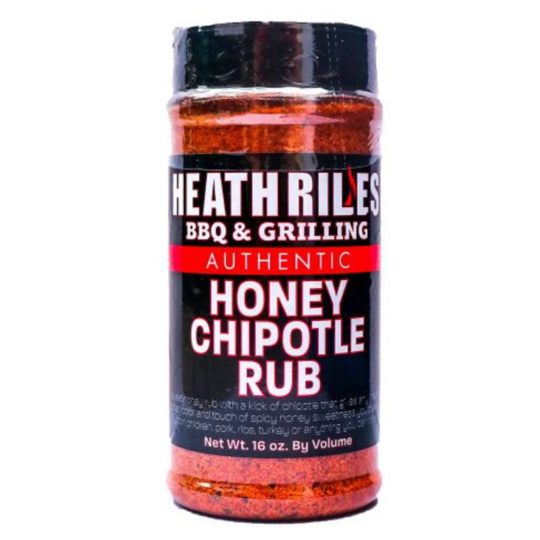 This award winning dry rub blend has the perfect combination of sweetness, smokey heat and color that makes it the best spicy honey rub on the market. The honey flavor and golden color, along with the high quality ground chipotle peppers, we use for a kick is the standard among bbq teams and backyard grillers! Use it on chicken, turkey, fish, pork, ribs, seafood or anything that you can think of for that extra pop of flavor!
Ingredients: Sugar, Salt, Dehydrated Honey, Paprika, Spices, Dehydrated Garlic, Natural Flavor, Refined Soybean Oil, and less than 2% Silicon Dioxide added to prevent caking.
Size: 16 oz.
Unique combination is truly terrific!
Who would have thought of using dehydrated raw honey with light amount of Chipotle to create a nice looking rub? When you get over the appearance, this stuff is terrific on red meat as well as chicken and a pork loin! Just the right blend and a nice alternative to the other wonderful rubs that these guys offer. I am super pleased and will continue to order on a regular basis. Thank you