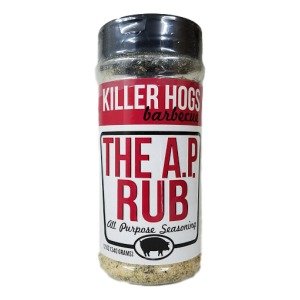 The A.P. Rub works on pork, beef, chicken...even veggies.  Use it alone and keep it simple - or use it in combination with other Killer Hogs Rubs for even bigger flavor.
Great product
Great rubs, I love killer hogs bbq. Great service and shipped fast!
Ap rub
This rub is amazing it goes on everything I mean everything!!
The Rub!!
This Rub goes with anything!!!