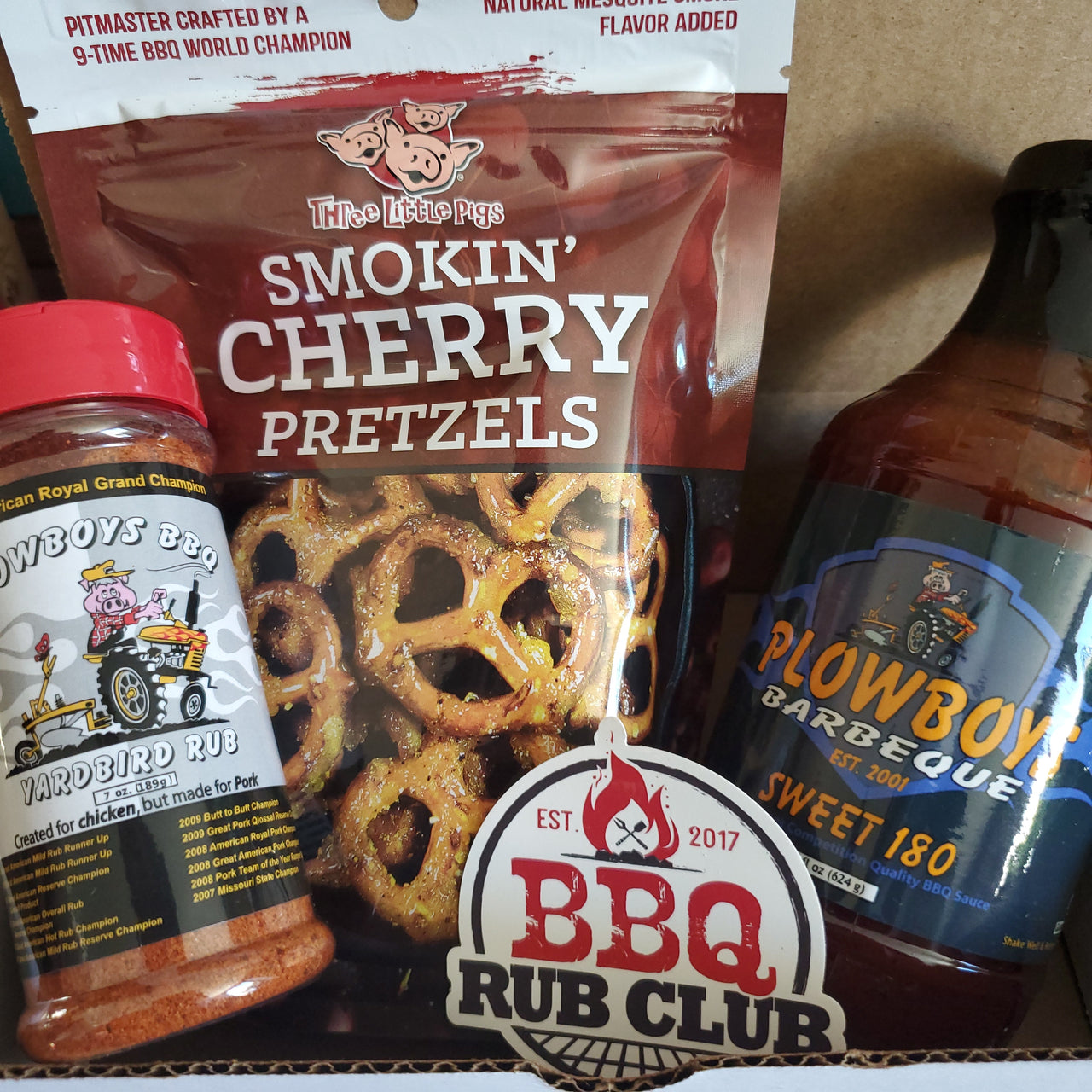 LOOKING TO TRY THE BEST RUBS ON THE PLANET?
OR THE PERFECT GIFT FOR A BBQ LOVER? 
THEN SIGN UP FOR THE BEST BBQ MONTHLY SUBSCRIPTION BOX.
We work directly with some of the best BBQ Rub and Sauce creators known to man.  Many of our suppliers are Award Winning Pit Masters and our Subscribers go on to become award winning BBQ'ers.  Our Awarding Winning Pit Masters share their secrets with us so our members can cook great BBQ.  Plus we provide you with great how to video recipes on these rubs.  It's everything a BBQ Lover needs to become a grill master and share the love of good tasting BBQ.
Designed for all BBQ Lovers. 
Minimum 2 Hand selected BBQ Craft Rubs or 1 Rub & 1 Sauce from all over the United States. 
Auto-Renews on the 15th of every Month (Unless purchased as gift).  
Ships approximately the 1st of every Month.
Free Shipping anywhere in the United States.
Cancel Any Time.
No Hidden Fees.
Not as advertised
The first shipment was 3 months late. The pictures on their social media are aggrandizing, I only received two rubs I could've bought at wherever for less than half the price. It was a very disappointing birthday gift I bought for my boyfriend.
Never sent boxes
I was charged for two boxes I never received. When I reached out twice I never received a response.
BBQ Rub Club Monthly Subscription Box
Awful company with no response
I ordered in December . Was charged for first box and never received . Charged again in January still no box . I emailed the company many times asking when I would be getting the 1st box no answer . Finally at the end of January ended up doing a charge back . Then at the end of February I get a email my box is shipping . After another 10 day the box ships and starts moving saying it will be here on the 14th. I will be returning the box back to the company . Very frustrating . If I could give them 0 stars a would . No communication and misleading statement on website .
Have not got anything
I have no received any box since November. I've been charged for December and also January and still have not received anything. I tried to reach out to you guys several times with no response